RHW CPAs is a CPA firm focused on client needs by providing specialized services based on each client's specific needs. We provide a complete range of services that can be utilized by both individuals and businesses, through tax preparation and planning, accounting services and business consulting. Our team works hard to ensure quality and expertise in all aspects of financial management. Services: Accounting and bookkeeping Tax Preparation and planning Audit support Outsourced accounting Outsourced CFO/ Controller services Quickbooks training Business Consultation Payroll Succession Planning Reviews Audits Financial Statement Preparation Budgeting and Forecasting Meet our Team: Amy Heck- Amy is originally from the Dayton, Ohio area. She graduated from the University of Dayton with a double major of Accounting and International Business. She also received her MBA from the University of Dayton. She moved to Columbus in 2012 and became a CPA in 2013. She currently resides in Galloway and enjoys everything about being a CPA. Contact Form: RHW CPAs is  focused providing specialized services based on each client's specific needs. We are looking forward to hearing from you. Please feel free to get in touch via the form below, and we will get back to you as soon as possible. RHW CPAs
475 Metro Place South, Suite 110
Dublin, OH 43017
614.887.7493
We have a range of services and pricing to fit any budget.
Accounting & Bookkeeping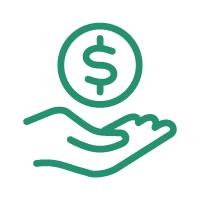 Payroll
Tax Prep & Planning
This can help you to use fewer words and also to aid you recall the things which you wish to create.
One factor to take into account is that a few research papers will be graded and ranked based on various different criteria and your Affordable Papers own research essay should reflect this.
essay writing service